Since our acquisition, the folks at Jira Align have been taking steps to better integrate our styles and standards with the entire suite of Atlassian products. As part of these efforts, on Friday, August 12, we'll be making some fresh changes to the Jira Align Help Center to change its look and better match the Atlassian style.
Curious about what to expect? Here's a sneak peek: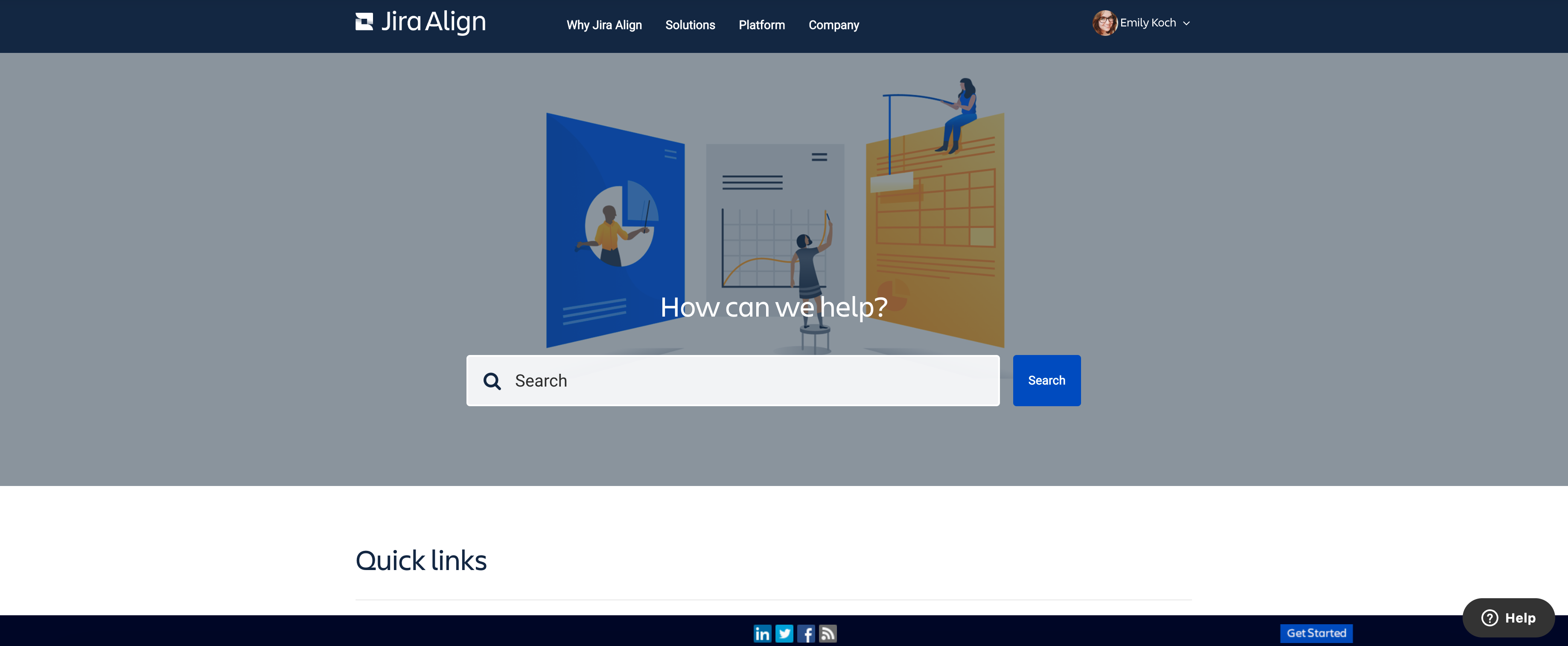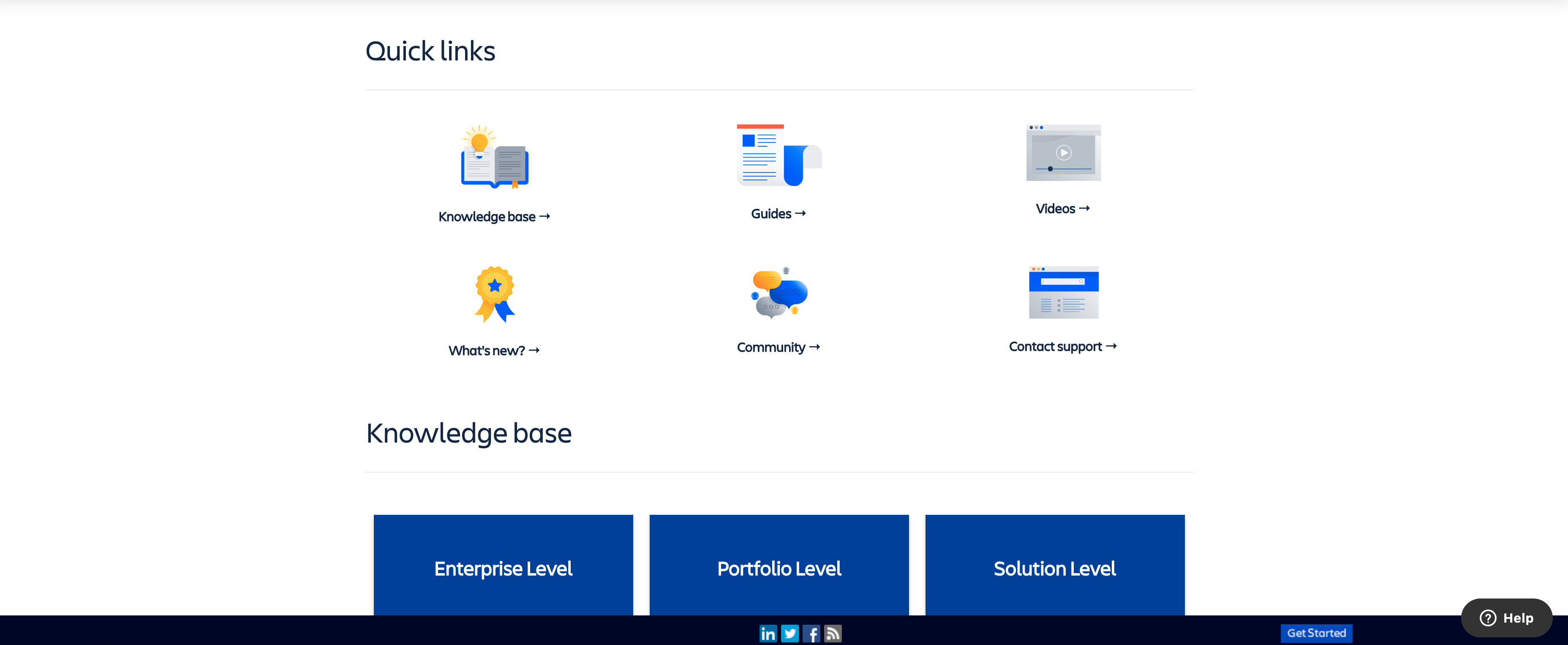 New visual style: Updates to colors, images, and fonts for a more familiar Atlassian feel.
Accessibility improvements: We've done thorough contrast testing to make sure the new theme is accessible for people with visual impairments. Additionally, we've increased link visibility.
Updated article titles: Before the new theme goes live, we'll be updating article titles over a few days, starting on Wednesday, August 10. Improvements include removing the "10X" from titles to remove confusion about versions, and changing our title capitalizations to sentence case, the standard other Atlassian products use.
How you can prepare
You don't need to take any action to prepare—any existing links to Help Center resources will automatically redirect to the right article after changes go into effect. However, you may optionally wish to update your links by removing any text following the article number. The article number is the number in the URL immediately following /articles/.
For example, a link to:
https://help.jiraalign.com/hc/en-us/articles/115000172634-10X-Working-in-the-Program-Room
may be changed to:
https://help.jiraalign.com/hc/en-us/articles/115000172634
We're excited to share these changes with you and hope you enjoy the upcoming refresh as much as we do!